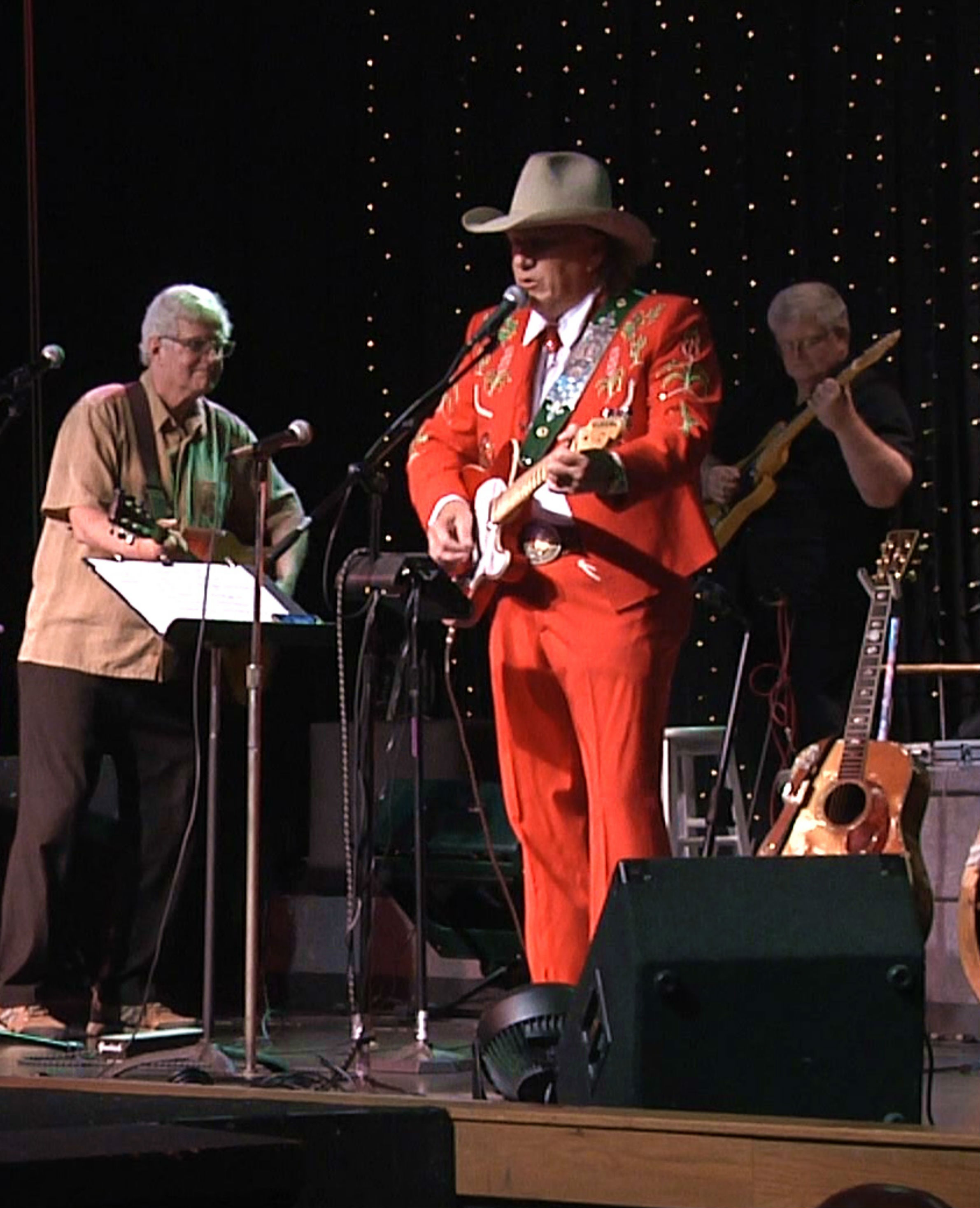 Classic traditional country music with a Bakersfield edge, Steel Guitar, twangy Telecaster, carrying on the styles of Buck Owens, Merle Haggard, Roger Miller, Ray Price, Del Reeves, and similar artists, this IS good old fashioned jukebox dance music.
"My motto is: If you do something fast enough, and loud enough, it's usually over before people begin to realize it wasn't very good!", Merlin noted. Merlin normally includes a ventriloquist figure (dummy) in his live entertainment shows. Not stopping at simply being a ventriloquist with a dummy and doing the standard, "straight guy/fall guy" comedy jokes formula, Merlin allows his characters to sing live country music. The songs include Merlin and his vent figure "singing together in harmony", by using an electronic harmonizer unit.
"I love to laugh, and I love to see other people laugh", Merlin notes. My music normally follows a tradition and style set by Buck Owens, Merle Haggard, Del Reeves, and the elaborate rhinestone western suits of Porter Wagoner, Little Jimmy Dickens, Ray Price, Webb Pierce, and others.
Traditional classic country music is the foundation of Merlin's act, with Grand Ole Opry legend's influence mixed with the "Bakersfield" sound of California. Pedal Steel Guitar is a necessary element; balanced with the twangy, bark of an electric Telecaster guitar.

"One part of my entertainment act that's very important to me, is the element of comedy. This can be introduced in several ways. Lighthearted songs, funny songs, jokes, and of course, involving one of my ventriloquist characters. I always loved Roger Miller (You Can't Roller-skate in a Buffalo Herd, Doo-Wacka-Doo, Dang Me) Homer and Jethro, Minnie Pearl, Ray Stevens, The Geezinslaw Brothers, and anyone else that ever brought the aspect of comedy into words or songs of country music."
Other well-known entertainers added to Merlin's interest in performing comedy, such as Bob Hope, Phyllis Diller and others.